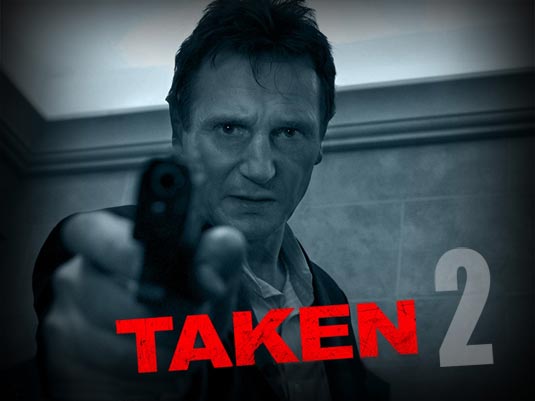 A couple of months ago, from the LA Times came word that the
Liam Neeson
thriller "
Taken
" has a sequel in the works and now according to
Variety
,
EuropaCorp
founder
Luc Besson
announced that the company has initiated development on "
Taken 2
." For the sequel, Besson and veteran writer
Robert Mark Kamen
(Transporter 1,2,3, Bandidas) will again collaborate on the script. There is no word whether Neeson will return for the second installment. "Taken" was directed by
Pierre Morel
. It starred Liam Neeson,
Maggie Grace, Famke Janssen
and
Holly Valance
. Neeson plays a father who traveling through Europe embarks on a frantic quest to rescue his daughter (Maggie Grace) after the young girl is abducted by slave traders in District B13 director Pierre Morel's contemporary thriller Taken. "Taken" earned $145 Million in domestic box office and another $77 million internationally.