Movie News
Taylor Kitsch, Salma Hayek and Olivia Wilde to Join Oliver Stone's Savages?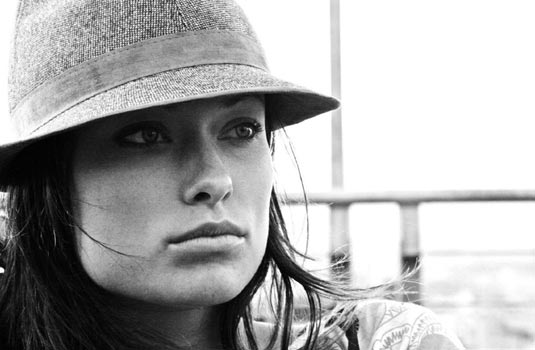 Oliver Stone's Savages casting update! Every single day something new comes about this project, so we're here today to share that Taylor Kitsch is in contention to play one of the two leads in the movie, while Olivia Wilde and Salma Hayek are also considered for the possible roles in this one. For the rest of the details, make sure to check the rest of this report.
So, we reported that Kick-Ass star, Aaron Johnson is also in talks for a lead role and today Kitsch comes as a surprise. Or, maybe not? We learned that Friday Night Lights star is in talks to play Chon, who grows marijuana with Ben in Laguna Beach.
And, as you already know, Winter's Bone star, Jennifer Lawrence was in talks to play "beautiful young playmate and accomplice" Ophelia, or simply "O." But since she's going to be occupied with The Hunger Games project, we can only guess that she's not going to be the Savages cast part after all.
On the other hand, Olivia Wilde is mentioned as a possible replacement for the O role. And last, but not least rumor goes like this – Oliver Stone is talking to Salma Hayek to play the cartel matriarch "an iron-fisted beauty who becomes intrigued and practically maternal over the kidnapped [Ophelia]."
For those of you who already forgot what we're talking about, here's a little description once again:
"The future is looking good for Laguna Beach, Calif., marijuana growers Ben and Chon, until they receive an ominous e-mail from the Baja Cartel. Attached is a photograph showing the decapitated bodies of other independent drug dealers. The message is clear: sell your product through us or else.
Ben and Chon try to resist, but matters escalate after cartel thugs abduct Ophelia, the guys' beautiful young playmate and accomplice, and hold her for a cool million ransom. Meanwhile, Elena "La Reina" Sanchez Lauter, the leader of the Baja Cartel, must deal with rival drug gangs and potential overthrow from within. Ben and Chon propose a trade that Elena can't refuse, setting the stage for the violent and utterly satisfying ending."
Filming on Savages is scheduled to begin in June. Stay tuned!