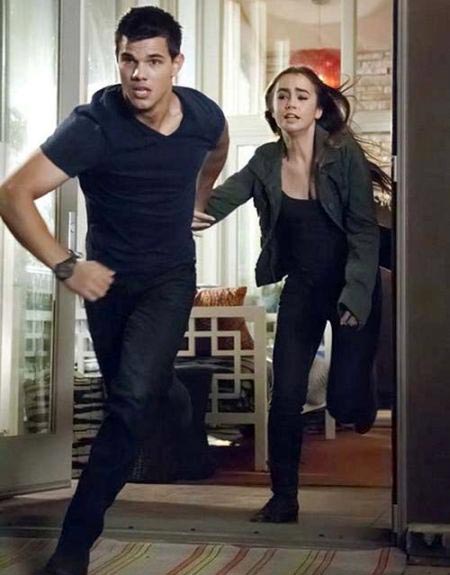 Taylor Lautner and Lily Collins in Abduction
Lionsgate via MTV have debuted the first Abduction trailer last night and you can watch it below.
The movie stars Twilight star Taylor Lautner, Lily Collins (Snow White and also soon to be seen in Priest), Danny Glover, Sigourney Weaver, Alfred Molina, Michael Nyqvist, Maria Bello, and Jason Isaacs with John Singleton (Shaft, 2 Fast 2 Furious, Four Brothers) directing.
The film tells the story of a young man who discovers nothing in his life is what he thought it was – and he's suddenly in a position where he must make a run for it if he wants to remain alive.
Abduction is set to hit theaters September 23, 2011.
You can watch thew new trailer embedded in the post below. Sound off on whether you think Taylor Lautner has what it takes to be a non-"Twilight" action star.
Abduction Trailer