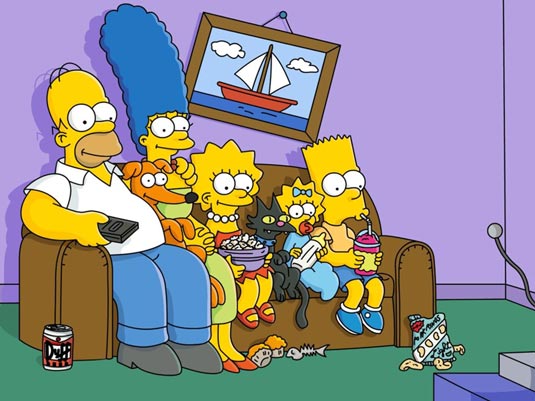 While audiences who saw Pixar's Brave were treated to the Oscar-nominated short La Luna, moviegoers who are off to see Fox's Ice Age: Continental Drift will get the chance to see The Simpsons go 3D with the new short The Longest Daycare. Lasting only four and a half minutes, The Longest Daycare was deemed too short for a typical trailer, so instead a super short teaser has been released, which offers a series of shots that show Maggie facing off against her long-time nemesis: the uni-browed baby! View it at EW, and check out the short's TV teaser below:
[youtube]http://youtu.be/BwvBOrE45Do[/youtube]
Like La Luna, this cartoon centers on a silent kid with a lot of grit, in this case baby Maggie Simpson who is forced to return to the care of the Ayn Rand School for Tots.
First seen in the series' fourth season, this objectivist day care memorably banned pacifiers, urging the mute Maggie to a Great Escape-styled rebellion. In the new short, after Marge drops Maggie off she's promptly scanned, deemed "nothing special," and so thrown into a shabby sector of the school, where her only solace is a lovely butterfly.
You can see on this poster exactly how great a love she holds for the daycare:
Executive producer Jim Brooks envisions The Longest Daycare as a thank you to fans who've stuck by The Simpsons for its 25 years on air. He revealed that the short would be dialogue-free, focusing on Maggie's unique comedic strength, saying, "She's like Charlie Chaplin."