Movie News
Terrance Howard Joins Hugh Jackman's PRISONERS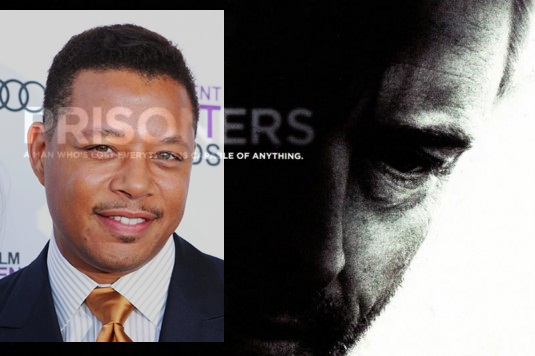 Iron Man star Terrence Howard secured another promising gig by joining the A-list stuffed ensemble Prisoners alongside Hugh Jackman, Jake Gyllenhaal, Melissa Leo, Viola Davis, Paul Dano, and Maria Bello, respectively.
The Hustle & Flow thesp is the latest actor to join the Denis Villeneuve-directed thriller. The Oscar-nominated Canadian filmmaker Villeneuve (Incendies)  is directing this movie with a script from Aaron Guzikowski (Contraband) which made the Black List a few years back.
The Boston-set thriller centers on a small town carpenter Keller Dover (Jackman), a father whose life is thrown into spin when his young daughter and her best friend go missing. Not content to leave the police to find them, Dover tirelessly pursues his own search, which leads to conflict with the hotshot detective Loki (Gyllenhaal) assigned to the case.
Maria Bello has recently joined the cast as Jackman character's wife, but details aren't available as to what role Howard will play here.
Principal photography starts next February with a September 20th, 2013 release date being targeted.
Howard who appears in The Company You Keep and On The Road is set to play in David Ayer's Breacher with Arnold Schwarzenegger, the upcoming Dead Man Down with Colin Farrell, as well as in Lullaby with Amy Adams.
Source: Deadline