Movie News
Terry Gilliam To Start Filming THE MAN WHO KILLED DON QUIXOTE
It looks like one of the most notorious over-budget projects, The Man Who Killed Don Quixote, a film adaptation of Cervantes' masterpiece is finally pedaling forward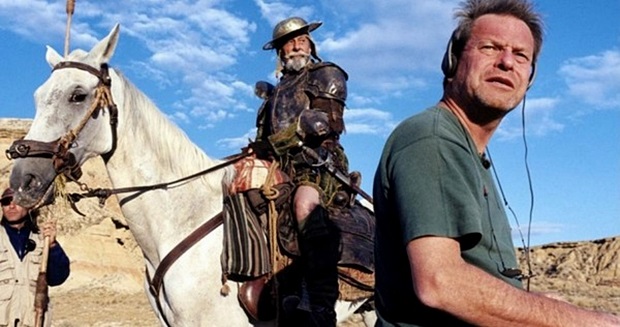 It looks like one of the most notorious over-budget projects, a film adaptation of Miguel de Cervantes' masterpiece is finally pedaling forward. Terry Gilliam's 13-year-old quest to make The Man Who Killed Don Quixote will potentially kick off on September 29th on the Canary Islands. The filmmaker's latest The Zero Theorem, a twisted sci-fi tale with Christoph Waltz and Tilda Swinton has been filmed and Don Quixote is back in the saddle again. For Gilliam, making Don Quixote isn't just a want, it's a need:
It's obsessive… desperate… pathetic… foolish. It's this growth, this tumor that's become part of my system that has to get out if I'm to survive. I've got the opera (the ENO's Benvenuto Cellini) to get out the way first and we start rehearsals in April. That's for June, and there's a week between the opera opening and Python rehearsals. And then we are at the moment starting shooting The Man Who Killed Don Quixote in the last week of September. If it's happening. Or not.
Gilliam has also announced that Adrián Guerra, a young Spanish producer who recently got through Grand Piano has signed on as a primary producer. Gilliam, who obviously doesn't want his directorial career to end before making Quixote a reality, recently shared concept art from the film (below). That came with the description:
Dreams of Don Quixote have begun again. Dave Warren has started doodling. Will we get the old bastard back on his horse this year? Human sacrifices welcomed. Stay tuned.
Production designer Warren was one of Gilliam's collaborators on Zero Theorem. The long-gestating The Man Who Killed Don Quixote project went through many cast iterations over the years, but it's unlikely that Johnny Depp will return to play Toby Grossini, 21st century man displaced into 17th century literature. Back in 2008, Gilliam restarted preliminary work and replaced Depp by Ewan McGregor with Robert Duvall as Quixote. It remains to be seen whether this came due to buzz about The Zero Theorem set for UK release on March 14.