Movie News
THE BEST EXOTIC MARIGOLD HOTEL Gets Sequel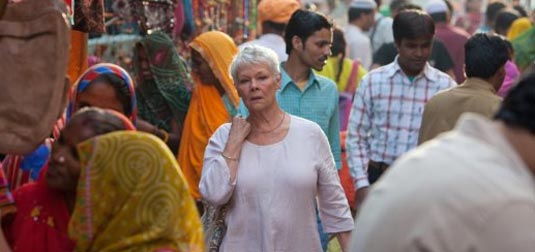 In case you loved The Best Exotic Marigold Hotel movie, I'm sure you're going to love this short update.
The sequel to a 2011 British comedy directed by John Madden is definitely coming, and the good thing is that Ol Parker is once again behind the story! What also sounds good is that the original cast is more than interested in the whole thing as well.
And, just in case you're not so familiar with the first movie, I will inform you that Judi Dench, Bill Nighy and Dame Maggie Smith were all the part of the story which centered on a group of British retirees who decide to "outsource" their retirement to less expensive and seemingly exotic India.
At this moment, we have no idea whether John Madden will return to direct the sequel, but, as we mentioned at the beginning, Ol Parker is said to be delivering a script for a follow-up to the original film.
The Best Exotic Marigold Hotel was based on Deborah Moggach's novel titled "These Foolish Things" and became a huge success at the box office after it's release last year, making $130 million worldwide from a budget of just $10 million.
One reason more for us to keep an eye on it, and one reason more for you to stay tuned!