Movie Trailers
First Trailer For THE BUTLER, Starring Forest Whitaker & Oprah Winfrey!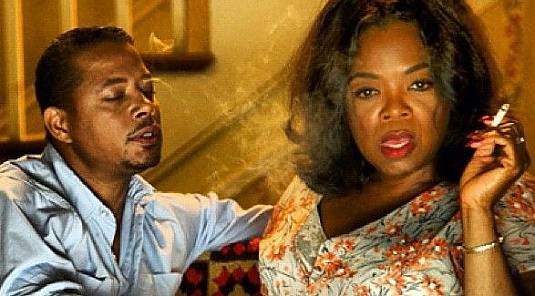 Forest Whitaker
rocks in the first trailer for
Lee Daniels
' upcoming film
The Butler
! That's exactly what we have for you today – the first video from a historical drama which is set to open this October and has an awesome cast on board! Check them all out & let us know what you think…
Lee Daniels
directs the movie from a script he co-wrote with
Danny Strong
, and as we previously reported, the whole thing is actually based on the life of Eugene Allen, a real-life butler who served seven sitting Presidents of the United States in the White House until his retirement in 1986.
The movie traces the dramatic changes that swept American society, from the civil rights movement to Vietnam and beyond, and how those changes affected this man's life and family. Beside great Whitaker who stars as butler Cecil Gaines, the rest of
The Butler
cast includes
Oprah Winfrey
as his wife,
Alan Rickman
as Ronald Reagan,
Jane Fonda
as Nancy Reagan,
John Cusack
as Richard Nixon,
James Marsden
as John F. Kennedy,
Minka Kelly
as Jackie Kennedy,
Liev Schreiber
as Lyndon B. Johnson,
Robin Williams
as Dwight Eisenhower,
Melissa Leo
as Mamie Eisenhower,
Orlando Eric Street
as Barack Obama and
Nelsan Ellis
as Martin Luther King Jr.
The Butler
is set to hit theaters on October 18th, 2013. So, what do you think?