Movie News
THE BUTTERFLY ROOM Reveals Creepy Teaser Trailer & International Poster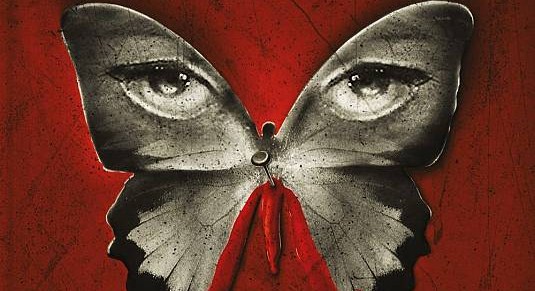 A few months ago you had a chance to take a first (official) look at
Jonathan Zarantonello
's upcoming horror flick
The Butterfly Room
, so I'm sure you already know it looks fantastic, right? Nothing to be surprised about, after all – legendary
Barbara Steele
stars in it! Today, we're here to add one great teaser (and another international) trailer for the whole thing, click
continue
& enjoy!
So, as we previousy reported, the movie revolves around a lonely girl named Julie and her friendship with a middle-aged neighbor named Ann. An immediate connection, and it feels almost as if they were mother and daughter…
But, not so fast…
As Ann slowly undermines Julie's relationship with her own mother (attractive, newly divorced Claudia), Julie notices Ann's behavior becoming increasingly erratic. Will Ann's estranged daughter, Dorothy, now an adult and mother herself, be able to rescue Julie from the clutches of her mad mother before it's too late?
Beside
Barbara Steele
,
The Butterfly Room
also stars
Ray Wise
,
Heather Langenkamp
,
P.J. Soles
,
Adrienne King
,
James Karen
and Camille Keaton. In addition to the very
first poster
for the movie (kids should never grow up, remember?) we also have a brand new international (read: Russian) poster for the whole thing, click on it to enlarge, let us know what you think about the pic & as usual – stay tuned for an official release date!