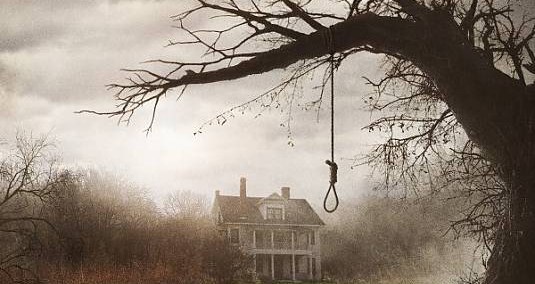 A brand new trailer for The Conjuring has arrived and I'm sure you're going to love it! As you already know, James Wan's horror thriller has an awesome cast on board, it received an R-rating for being too scary, and is set to open this July. So, what are you waiting for? Head inside to find the new video, and let us know what you think!
James Wan directed the movie from a script written by Chad Hayes and Carey W. Hayes which is based on the story of the Perron family who inhabited a haunted Rhode Island farmhouse in the 1970s. Before there was Amityville, there was Harrisville, remember? [youtube]http://www.youtube.com/watch?v=k10ETZ41q5o[/youtube]
Based on a true story, the film tells the horrifying tale of how world-renowned paranormal investigators Ed and Lorraine Warren were called upon to help a family terrorized by a dark presence in a secluded farmhouse. Forced to confront a powerful demonic entity, the Warrens find themselves caught in the most terrifying case of their lives.
The Conjuring stars Vera Farmiga, Patrick Wilson, Ron Livingston, Lili Taylor, Joey King and Shanley Caswell, and the movie is set to hit theaters on July 19th, 2013. Stay tuned for more updates!