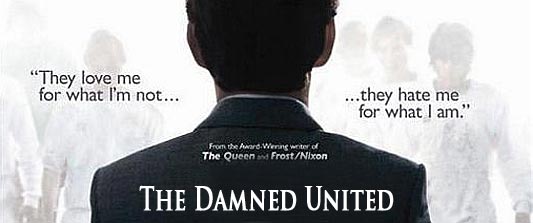 New posters for the upcoming British football comedy drama "The Damned United" has been released.
Set in 1960's and 1970's England, The Damned United tells the confrontational and darkly humorous story of Brian Clough's doomed 44-day tenure as manager of the reigning champions of English football Leeds United. Previously managed by his bitter rival Don Revie (Colm Meaney), and on the back of their most successful period ever as a football club, Leeds had an aggressive and cynical style of football – an anathema to the principled yet flamboyant Brian Clough, who had achieved astonishing success as manager of Hartlepool and Derby County building teams in his own vision with trusty lieutenant Peter Taylor.
From the best-selling and critically acclaimed novel by
David Peace
, "The Damned United" is directed by
Tom Hooper
from the script written by
Peter Morgan
. Starring a talented Brit actor
Michael Sheen
(The Queen, Frost/Nixon),
Jim Broadbent, Timothy Spall, Colm Meaney, Stephen Graham, Peter McDonald
and
Elizabeth Carling
.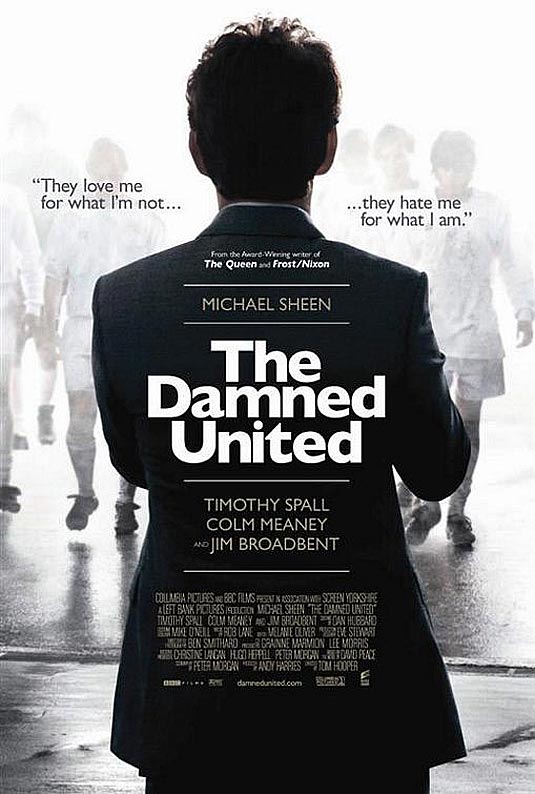 UPDATE: August 3, 2009:
The second poster for
Tom Hooper
directed
British football comedy drama "The Damned United"
has appeared online.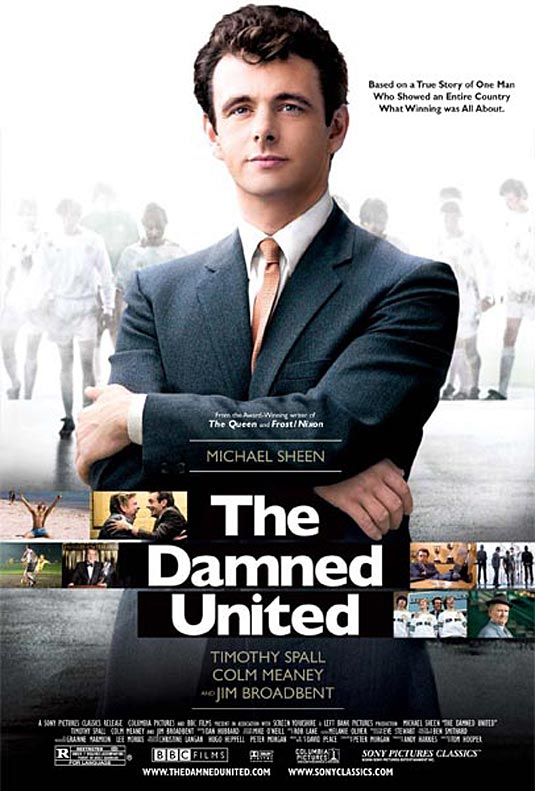 "
The Damned United"
will be released in UK theaters on March 27th, 2009.