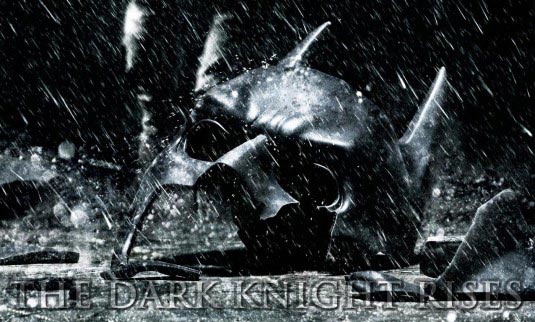 After all those teaser-things, images and fan-made posters we finally have an official trailer for
Christopher Nolan
's upcoming
The Dark Knight Rises
. And please, just try to act normal, I really don't care if anyone out there thinks this is still a teaser trailer. After all, it's Monday, and in case you forgot, we already had rumors the trailer will officially be released online on Tuesday. So, shut up and enjoy the whole thing, ok? What I like about this trailer is that we definitely have our chance to see how powerful Bane is.
Tom Hardy
is probably the only reason I'm so excited about this movie. Sorry, Batman, you probably win this fight again, but
Christian Bale
looks like a little baby for Hardy's character. I'm also not impressed by
Anne Hathaway
's mysterious Selina Kyle/Catwoman, although I think she definitely looks sexy. Or, at least she tried her best. I will once again remind you that The Dark Knight Rises hits the theaters on July 20th, 2012. And you, let us know what you think about the whole thing and stay tuned for more!
HD-Quality 1080p [1920 px] − 148 Мb (QuickTime) HD-Quality 720p [1280 px] − 93 Мb (QuickTime)| HD-Quality 480p [852 px] − 37 Мb (QuickTime)