Movie News
Daniel Craig Wanted for Five More James Bond Movies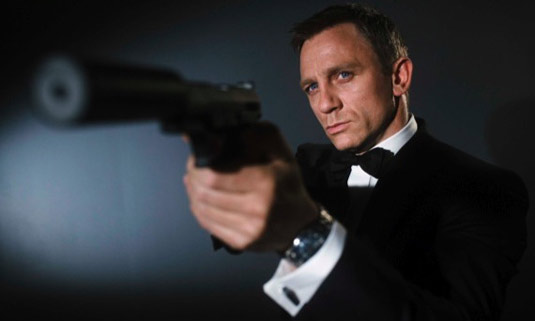 Just in case you're a big fan of Daniel Craig, I'm sure you're going to love this report.
Apparently the handsome actor is set to sign up for another five James Bond films! Yeah, you're reading this correctly – five Bond movies, which will make him the longest serving 007.
Wow, great job Craig, Daniel Craig!
That's exactly what producer Michael G. Wilson revealed and said that he would love Craig to play the legendary spy in five more films. Wilson also added that he has been a terrific Bond, a superb actor and a terrific man:
"There's really no one more passionate about making these films work than him. He's a filmmaker's dream. A lot of people have said Daniel's been their favorite Bond since Sean Connery and I can't argue with them. He's doing a great job."
What's also interesting is that Wilson also mentioned there's a plan to get all six James Bonds together for a special retrospective timed to the release of the upcoming Skyfall.
As you already know, we're talking about Sean Connery, George Lazenby, Roger Moore, Timothy Dalton, Pierce Brosnan and Daniel Craig. (David Niven, from the original 1967 Casino Royale passed away in 1983).
In the meantime we're looking forward to Sam Mendes' Skyfall which comes to theaters on November 9th, 2012.