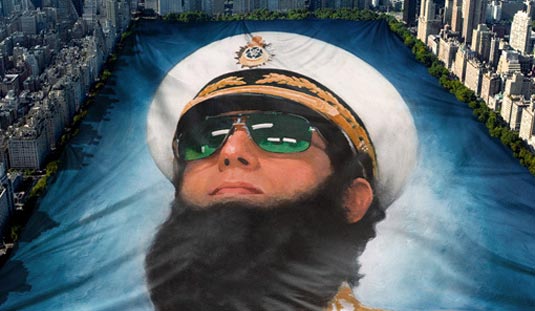 Here's the new poster for
Sacha Baron Cohen
's latest movie,
The Dictator
, which, of course, again, shows Admiral General Aladeen. The heroic story of a dictator who risked his life to ensure that democracy would never come to the country he so lovingly oppressed. It is inspired by the best selling novel "Zabibah and The King" by Saddam Hussein. After being kidnapped by a government agent, Aladeen gets his luxuriant beard shaven and all his money taken. Having nobody who recognizes him in beardless face and rags, the general meets a sweet girl who helps him find a job to survive in the Big Apple. Some other hilarious new scenes, including the one that sees Aladeen "pretending" to be an ordinary American tourist at a helicopter, are also included in the freshly released sneak peek.
John C. Reilly, Ben Kingsley
and
Megan Fox
are also featured in the movie. Paramount Pictures will release the comedy in the U.S. on May 16th, 2012.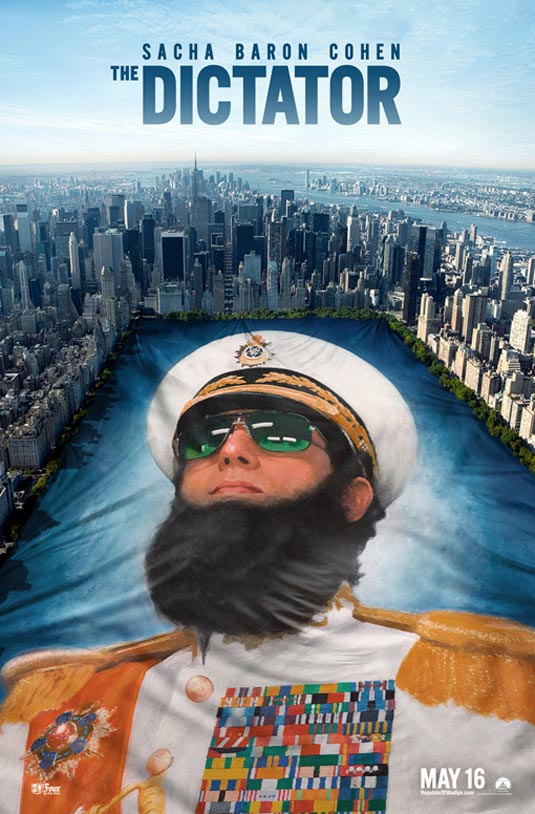 The Dictator Poster