Movie Photos
THE FAMILY Reveals First Poster (Plus 2 New Pics With Robert De Niro & Michelle Pfeiffer)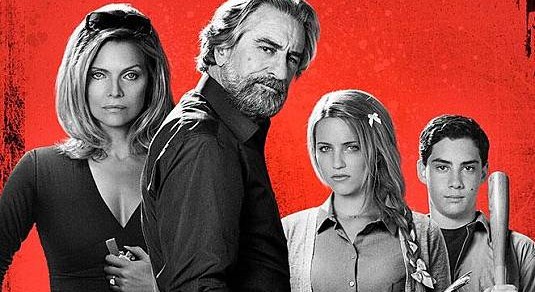 The first official poster for
Luc Besson
's upcoming
The Family
(previously titled
Malavita
) has arrived, as well as two brand new images from the whole thing! You already had a chance to check out
Michelle Pfeiffer
(she's looking awesome by the way) and
Robert De Niro
a few days ago
, now it's time to take another look at Besson's leading cast. Head inside to check them out…
Written and directed by Besson, the pic will tell us the story of the Manzonis, a notorious mafia family who gets relocated to Normandy, France under the witness protection program. They will do their best to fit in, but hey – we all know that old habits die hard, right? Soon, they find themselves handling things the family way, and we guess that's exactly when the fun starts.
Beside De Niro and Pfeiffer, the rest of
The Family
cast includes
Tommy Lee Jones
,
Dianna Agron
and
John D'Leo
, and the movie is set to hit theaters on September 20th, 2013. Click on these images & poster to enlarge, and stay tuned for more updates!