Movie Posters
THE LONE RANGER: 'Spirit Platform' Featurette (Plus New International Posters)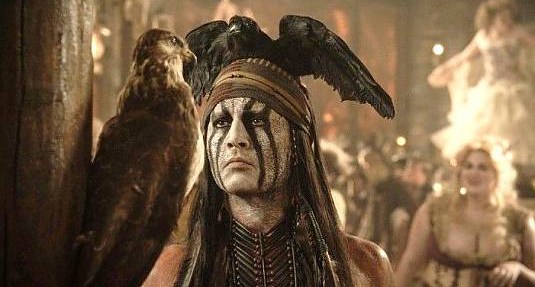 The Lone Ranger opens next month, hope you're ready for Gore Verbinski's thrilling adventure infused with action and humor? Good, 'cause we're here to share even more western-fun! Straight from the Spirit Tower in the middle of the Utah desert comes a brand new featurette with Armie Hammer, head inside to check him out, looks really impressive (and pretty dangerous as well!)
Produced by Walt Disney Pictures and Jerry Bruckheimer Films and based on the American Old West character serials of the same name, the movie revolves around an American Indian spirit warrior, Tonto.
In Verbinski's movie, Tonto recounts the untold tales that transformed John Reid, a man of the law, into a legend of justice, which means that on July 3rd, 2013 we'll have a chance to watch two unlikely heroes who will have to learn to work together and fight against greed and corruption.
Beside Hammer and Johnny Depp, the movie also stars Tom Wilkinson, William Fichtner, Barry Pepper, James Badge Dale, Ruth Wilson and Helena Bonham Carter.
And, for the end – three new international (character) posters! Click to enlarge & let us know what you think!