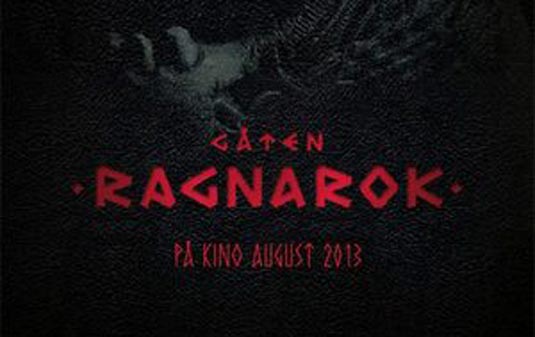 Care to see kid-friendly fantasy adventure from time to time? Of course you do. You could even see some of them more often, if foreign movies had some real chance of advertising, when compared to Hollywood ones. In any case, you've come to the right place now, because after being kept closely under wraps for quite a while, the first trailer for director
Mikkel Brænne
Sandemose
's Norwegian adventure tale
The Gate Of Ragnarok
(Gåten Ragnarokk) has arrived. Check it out below.
At the outset of the film, we are transferred back to the year 833 A.D., where we meet a group of Vikings in the process of leaving their village. They are leaving their livestock tethered by a tiny lake. More than a thousand years later, an archaeologist discovers that the Oseberg Viking ship hides a secret no one has ever been aware of. With his two children, he sets out on an adventure to find the truth. Their journey takes them back to the excavation of the Oseberg ship in 1904. Old runic inscriptions take on a new meaning. They are venturing into the Pasvikdalen valley, and further into the «no man's land» between Norway and Russia, where no human being has travelled in our present age. The journey soon proves to be far more dramatic than they had planned, as the secret they are revealing is more frightening than anyone had imagined. And the setting of it all is one of the most myth-ridden legends in our history…
Coming from the producers of Cold Prey, Jackpot and Escape, you can expect very high production values from this one while having
Nikolai Cleve Broche
(Max Manus, Uro, Uno) as one of the leads means that the acting will be quality as well.