Movie Posters
THE HANGOVER PART III Posters With Bradley Cooper & Ed Helms!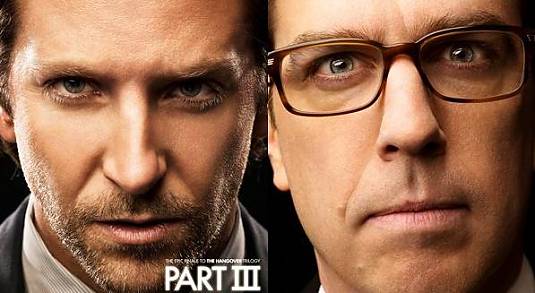 Warner Bros. Pictures has released two brand new posters for The Hangover Part III, and this time it's all about smart-ass Bradley Cooper and regretful Ed Helms. In other words, Phil apparently has an idea, and we're not gonna like it, while Stu (as usual) says: I told myself I would not come back. Well guys, all bets are off, and this summer – it all ends, take a look! Todd Phillips' sequel to 2011's The Hangover Part II, and the third and final film in The Hangover film series is set to hit theaters on May 24th, 2013.
Beside Cooper and Helms, it also stars Zach Galifianakis, Ken Jeong, Heather Graham, Jeffrey Tambor, Justin Bartha, John Goodman, Sasha Barrese, Gillian Vigman, and Jamie Chung. And, in case you forgot:
This time, there's no wedding. No bachelor party. What could go wrong, right? But when the Wolfpack hits the road, all bets are off.
Make sure you click on the posters for a bigger versions & stay tuned for more updates!