Movie News
THE HOBBIT: AN UNEXPECTED JOURNEY Alternate Trailer Endings – A Bit of Fun While Waiting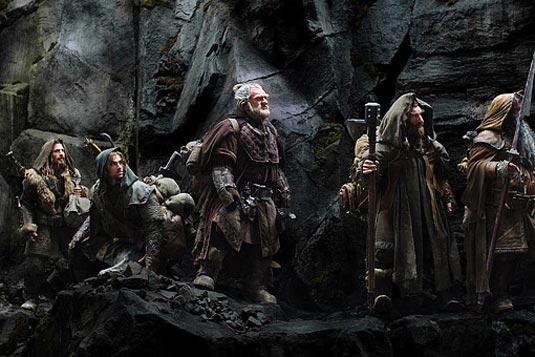 How much do you like Tolkien's work? How impatient are you in this break of autumn's gloom for the bright winter's dawn, marking the… Ahem. Got carried away. What I wanted to say is, if you're REALLY impatiently waiting for anything Hobbit coming out of New Line Cinema's ovens as a true hard-core fan, you'd be pleased to read the next bit. Hit the jump to do that. The thing is, this new trailer for the first part of the film,
The Hobbit: An Unexpected Journey
, just got five alternate endings to choose from, titled Gandalf, Sting, Bilbo, Gollum and Dwarves – exclusively on the film's
site
. You can check them out and share 'em with your friends, too. Go on, spread the fever! As you all probably already know, The Hobbit: An Unexpected Journey is directed by
Peter Jackson
and it is going to spread worldwide on Decempber 14th, 2012, starring
Benedict Cumberbatch
,
Elijah Wood
,
Martin Freeman
,
Hugo Weaving
,
Cate Blanchett
,
Evangeline Lilly
,
Luke Evans
,
Orlando Bloom
,
Richard Armitage
,
Ian Holm
,
Ian McKellen
,
Christopher Lee
,
Andy Serkis
and others. Stay tuned!