Movie News
300 Prequel Retitled Again – This Time as 300: RISE OF AN EMPIRE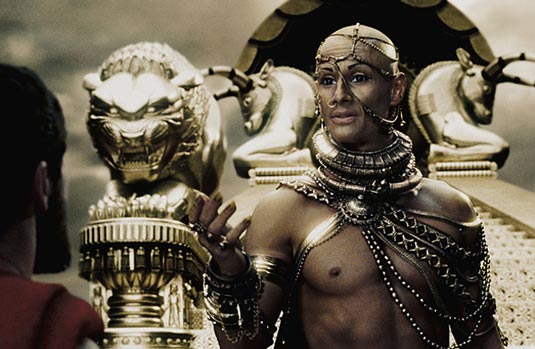 The 300 prequel has already had two names –
Xerxes
and
300: Battle of Artemisia
, but now it seems that they have tumbled things around and the project once again has a new name:
300: Rise of an Empire
. Over at
IGN
, you can see a little clip, featuring
Eva Green
saying a few words about her experience while portraying Artemisia. The plot of the story is set before the time Spartans battled with Persians at Thermopylae and will be based on the Battle of Artemisium. During the conflict, which was a naval battle, the different city-states of Greece teamed up to stop the oncoming Persian invasion. The movie will also cover the story of how Xerxes became the God-King of Persia. Stapleton will be playing the hero role of Themistocles; Green will portray Artemisia (a leader of the Persians); and Santoro is returning to reprise his role as Xerxes.
Zack Snyder
, who directed the first film, is serving as a producer on the new movie, as are Deborah Snyder, Bernie Goldmann, Mark Canton and Gianni Nunnari. Frank Miller wrote the story (which he is currently turning into a graphic novel, also) and the screenplay was written by Zack Snyder and Kurt Johnstad. The new film is being directed by
Noam Murro
, and is currently in production in Sofia, Bulgaria. Warner Bros. will be distributing the movie, and will be releasing it in theaters on August 2nd, 2013 also starring
Lena Headey
,
Sullivan Stapleton
and
Rodrigo Santoro
.