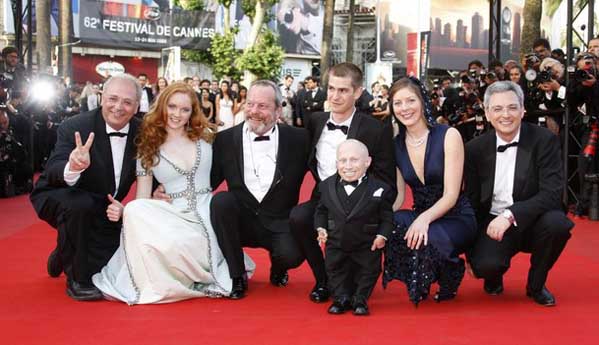 Heath Ledger
's final performance in "
The Imaginarium of Doctor Parnassus
" directed by
Terry Gilliam
has been presented at the 62nd Cannes Film Festival. Ledger died after completing the real-world portions of the film. Gilliam finished the film with
Johnny Depp, Jude Law
and
Colin Farrell
taking Ledger's role in three trips to make-believe realities. Gilliam's first thought when Ledger died in New York was to ditch "The Imaginarium of Doctor Parnassus," which was only half finished. "The choice I made was to close the film down," Gilliam told reporters at the Cannes film festival, where the out-of-competition movie has its world premiere. "I couldn't see how we could finish it without Heath because we were in the middle of production. Fortunately, I was surrounded by really good people who insisted that I shouldn't be such a lazy bastard and I'd better go out and find a way of finishing the film for Heath. That's what we did." I started calling friends, Johnny Depp, and he said 'I'm there'. And I basically was just calling people who knew and loved Heath.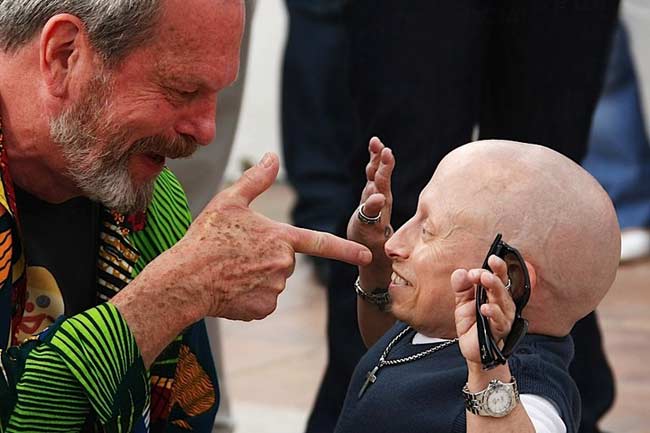 "Everyone in the cast and everyone in the crew was determined that this film would be finished and everybody worked longer, harder and somehow we got through. It was really … people's love for Heath that propelled this thing forward." The movie closes with the dedication: "A film from Heath Ledger and friends." The fantasy adventure is orchestrated by the ageless Doctor Parnassus (
Christopher Plummer
), who has the power to project people into their own imagination. However, the fascinating journey always ends with a choice, which can lead to the best or the worst. And Parnassus, as an inveterate gambler, has his own problems. Having won a wager with the Devil, he has made two successive deals with Mr. Nick (
Tom Waits
) over the ages. Granted immortality first and eternal youth next, he once agreed to deliver his first-born to the Devil when he or she reached the age of 16. And now that Valentina (
Lily Cole
) is only days away from the fatal age, the Devil is already prowling in the vicinity.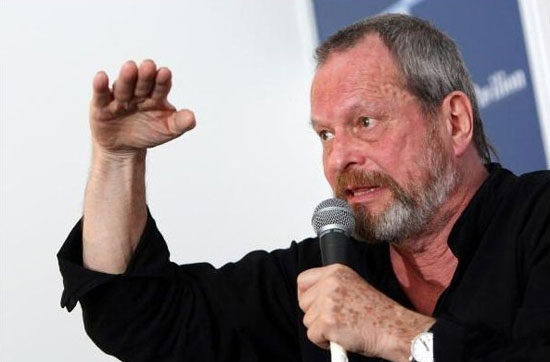 "…This is the purest expression of Gilliam's distinctive sensibility in a long while, complete with outbursts of Pythonesque humour, entrancing dream landscapes, strange creatures, a dapper devil and a wise midget. It is an incredibly rich stew of a film and an often wilfully eccentric proposition for a mainstream audience. Despite the attractions of a stellar cast, its appeal will be largely confined to loyal Gilliam fans and those seeking a last look at the legacy of the late Heath Ledger, who died during the film's production. The end credits for Imaginarium bill it as a film from Heath Ledger and friends…"
ScreenDaily
"…The first shot of the actor is of him hanging from a bridge, seemingly dead. Dramatic in any situation, it's particularly poignant for the audience…All eyes are naturally on Ledger's performance for the time he remains on screen… …It's bittersweet to see him in the flesh and to hear lines spoken to him in the film about those who go before their time: "They are forever young, they won't grow old." It's also hard to judge his performance as the film cuts between his replacements – Johnny Depp, Jude Law and Colin Farrell. However, Gilliam's multiple choices work well, with Ledger and Depp actually looking curiously similar…"
BBC
"Marred by shoddy special effects and half-formed fantastical conceits, Terry Gilliam's "The Imaginarium of Doctor Parnassus" has the feeling of a comic fantasia desperately seeking to find its rhythm. Nearly abandoned after the sudden death of leading man Heath Ledger prior to completing production in January of last year, the final result reflects the frantic cobbling together of missing pieces…"
IndieWire
"…Many Ledger fans certainly will turn out just to see his final performance. But it's genuinely interesting to see how, under duress, Gilliam contrived to work the other actors into the role. The way it plays out in the finished picture is that Ledger's incarnation of Tony, a man rescued from death who provides a possible way for Doctor Parnassus to win a wager with the devil, occupies the London-set framing story, while his three successors play versions of the character in the CGI sequences set in fantastical other dimensions. It all comes off well, without terribly disruptive emotional-mental dislocations… …It's 66 minutes into the picture when Depp first appears, and you have to look twice to make sure it's him, so closely has his pulled-back hair, moustache and beard been tailored to match Ledger's. At one point, Depp's Tony conducts a middle-aged woman to the river of immortality and says that there she can join the likes of Valentino, James Dean and Princess Di among those who never got old, which serves to ease Ledger's unspoken admission to that group…"
Variety
"The first big question about Terry Gilliam's "The Imaginarium of Doctor Parnassus" involves how the filmmaker managed to complete the film when his star Heath Ledger died in the middle of shooting. The answer is with great imagination and skill. The second big question is whether Gilliam has produced something to rank with his great fantasies "Time Bandits" and "Brazil," and the answer is sadly no. A carnival show with a mirror to the imagination allows Gilliam to employ his remarkable gift for imagery, but the worlds he creates will not take the breath away of children or grown-ups. The combined star power involved will generate a plentiful boxoffice return, but the film is neither intelligent enough nor silly or grotesque enough to become a lasting favorite…" HollywoodReporter