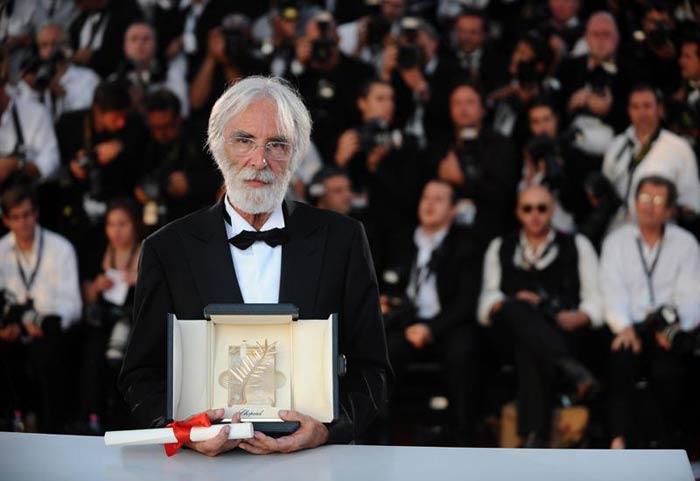 It wouldn't be surprise if French prison drama "A Prophet" directed by Jacques Audiard win the race for best picture. Another favorite is New Zealand's Jane Campion with her biopic "Bright Star," who won the Golden Palm in 1993 with "The Piano," as is Pedro Almodovar and his "Broken Embraces" starring Penelope Cruz. Among the other frontrunners for the Palme d'Or is Austrian Michael Haneke for his "The White Ribbon." Italian entry "Vincere" about Mussolini's secret marriage was broadly popular. Ken Loach's "Looking for Eric," featuring former football star Eric Cantona also is one of this festival's most popular entries. Quentin Tarantino is thought to be an outside prospect for Cannes' biggest prize, as his film "Inglourious Basterds" received a mixed reaction when it was shown in competition but we'll see, because even Lars von Trier's "Antichrist" is a contender despite offending and angering many who watched it. The official Cannes Festival awards are always preceded by the announcement of prizes for the films which screened in two other Cannes selections. The First Cannes Awards For now, "The White Ribbon" by Michael Haneke, presented in Competition won FIPRESCI (International Federation of Film Critics) prize. FIPRESCI Jury also awarded Un Certain Regard film "Police, Adjective" by Corneliu Porumboiu and "Amreeka" by Cherien Dabis. The Palme d'Or for the Best Short Film was awarded to "Arena" by João Salaviza. A Special Mention went to "The Six Dollar Fifty Man" by Mark Albiston and Louis Sutherland. In a rare triumph for Greek cinema at Cannes, Yorgos Lanthimos' unsettling repression drama "Dogtooth" took the top Un Certain Regard Prize at Cannes.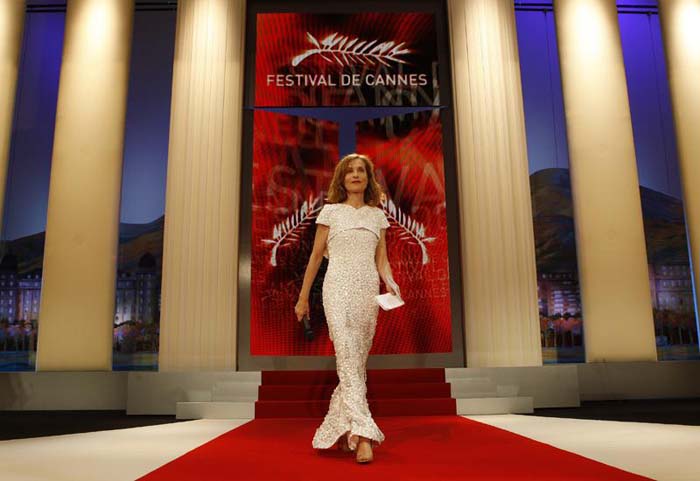 FINALLY: Michael Haneke's "The White Ribbon" received the Palme d'Or from the jury of the 62nd Cannes Film Festival.
"Thank you very much. Sometimes my wife asks me a very feminine question: that is, am I happy. Well, let me say that at this moment in time, I am very happy. Much thanks also to Thierry Frémaux for including me in this prestigious competition; to my producers, for letting me do what I wanted; to the funding sources which financed the film, and to the children, who were an enormous gift to me. A thousand thanks!"
Jacques Audiard's won the Grand Prix for "A Prophet." The top two prizewinners – Haneke's "The White Ribbon" and Audiard's "A Prophet" had been predicted and largely well received during the festival. Christoph Waltz took the actor prize for his multilingual turn in Quentin Tarantino's "Inglourious Basterds." Eighty-six-year-old French veteran Alain Resnais, in competition with "Wild Grass," received a lifetime achievement award from the jury. Best Director: Brillante Mendoza – "Kinatay" (Philippines) Jury prize: "Fish Tank" (Andrea Arnold, U.K.) sharing with "Thirst" (Park Chan-wook, South Korea-U.S.) Best Actor: Christoph Waltz, "Inglourious Basterds" (U.S.-Germany) Best Actress: Charlotte Gainsbourg, "Antichrist" (Denmark-Germany-France-Sweden-Italy-Poland) Best Screenplay: Mei Feng, "Spring Fever" (Hong Kong-France) UN CERTAIN REGARD JURY AWARDS Main Prize: "Dogtooth" (Yorgos Lanthimos, Greece) Jury Prize: "Police, Adjective" (Corneliu Porumboiu, Romania) Special Prize: "No One Knows About Persian Cats" (Bahman Ghobadi, Iran), "Father of My Children" (Mia Hansen-Love, France) OTHER MAIN JURY AWARDS Camera d'Or: "Samson and Delilah" (Warwick Thornton) Special Mention: "Ajami" (Scandar Copti, Yaron Shani, Israel-Germany) Critics' Week Grand Prix: "Farewell Gary" (Nassim Amamouche, France) CINEFONDATION First Cinéfondation Prize: "Bába" by Zuzana Kirchnerová-Špidlová (FAMU, Czech Republic) Second Cinéfondation Prize: "Goodbye" by Song Fang (Beijing Film Academy, China) Third Cinéfondation Prize (ex aequo) "Diploma" by Yaelle Kayam (The Sam Spiegel Film & TV School, Israel) "Nammae Ui Jip" (Don't Step out of the House) directed by Jo Sung-hee (Korean Academy of Film Arts) UPDATE:  Michael Haneke's "The White Ribbon" won the Palme d'Or!