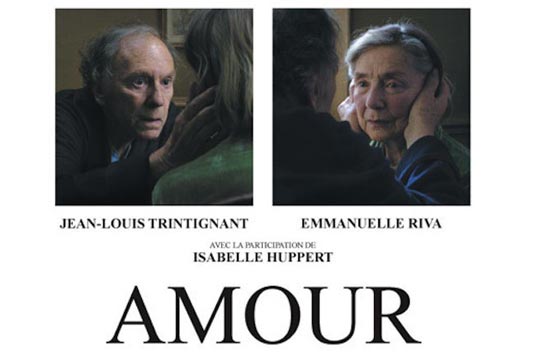 I'm sure you all remember our previous reports about Michael Haneke's movie Amour.
Now, the first thing that should come to your mind when you see our title is Cannes Film Festival, simply because this movie earned Haneke his second Palme d'Or.
If you still have any doubts about this powerful drama – we definitely recommend you to check out these two great new clips from the whole thing and see what's so special about it!
Amour is one of those movies with strong but quite simple message – love is all that matters in the end.
And that's exactly what Georges and Anne are going to show you. They are cultivated, retired music teachers in their eighties. They have a daughter, also a musician, who lives abroad with her own family. Everything looks just perfect. Until, one day Anne has an attack. And when problems arrive, it's not hard to guess the rest of the story – the couple's bond of love will be severely tested.
Another great thing about Amour is that an awesome cast is on board, indeed. Jean-Louis Trintignant stars as Georges, Emmanuelle Riva as Anne, while Isabelle Huppert plays their daughter. No wonder they already say that Amour is masterfully directed by Haneke, boasting two great performances.
Sony Pictures Classics will release the movie on December 19th, 2012.
Let us know what you think about it, and stay tuned for more!