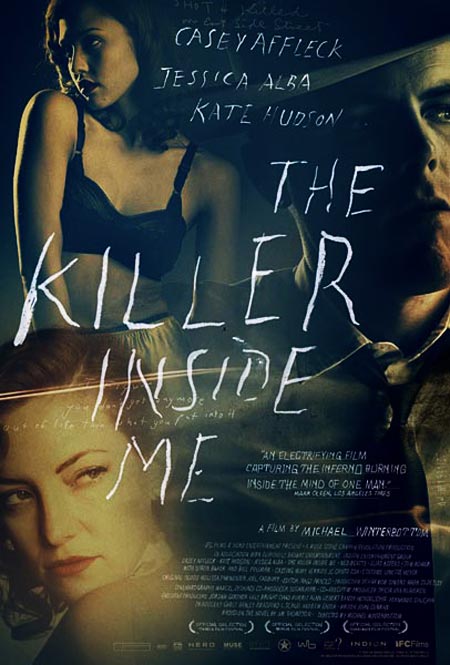 The trailer and poster for
Michael Winterbottom
's
The Killer Inside Me
, which stars
Casey Affleck, Kate Hudson, Jessica Alba, Simon Baker
and
Elias Koteas,
was released. Based on legendary pulp writer
Jim Thompson
's 1952 classic novel which is described as "one of the most blistering and uncompromising crime novels ever written,"
The Killer Inside Me
tells the story of handsome, unassuming small town sheriff's deputy Lou Ford (Affleck). A quiet charmer of his idyllic West Texas town, Ford has a simple life and a pretty girl (Hudson) to come home to. But when the job brings him face-to-face with a gorgeous prostitute (Alba) on the edge of town, Ford's fragile world cracks – unbridling his own dark urges. In
The Killer Inside Me
's blacker-than-noir universe, nothing is ever what it seems.
The Killer Inside Me
will be released to theaters in UK June 8, New York on June 18, 2010 and in Los Angeles on June 25. Will you see the movie? Check out the trailer below and sound off!