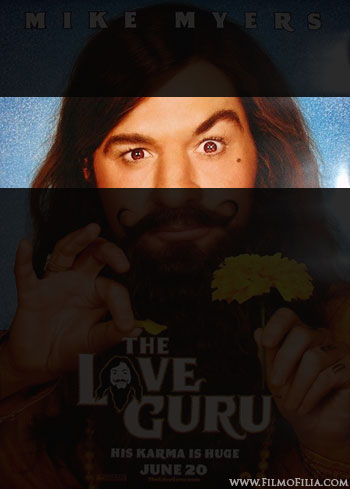 Mike Myers creeps me out…Seriously.
Austin Powers trilogy star Mike Myers collaborates with writer Graham Gordy for this comedy concerning a self-help guru named Pitka (Myers) who devotes his life to unknotting the romantic entanglements of troubled couples. As a young child, Pitka is abandoned at the gates of an ashram in India and taken in by kindly gurus.
An American by birth, Pitka absorbs the lessons taught to him by his teachers and later returns to the United States to become a leading authority on spirituality and self-help. While Pitka's methods are decidedly unorthodox, they may be the only means of ensuring that the Toronto Maple Leafs win the coveted Stanley Cup. Maple Leafs star Darren Roanoke (Romany Malco) is in trouble. His estranged wife has recently begun dating L.A. Kings star Jacques Grande (Justin Timberlake) in a vengeful effort to send her husband's career into a tailspin, and when Roanoke starts to falter on the ice, the whole team starts to suffer.
As their visions of leading the Maple Leafs to the Stanley Cup are quickly going up in flames, team owner Jane Bullard (Jessica Alba) and Coach Cherkov (Verne Troyer) enlist the aid of the world's best-known relationship expert in restoring the peace between Roanoke and his wife, and getting their team back on track to the championships.
The Love Guru Poster