Movie Posters
THE MAN WITH THE IRON FISTS Reveals 16 New Posters!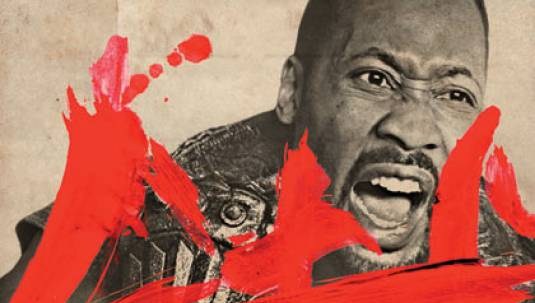 Wow, take a look at this!
16 completely new posters for
RZA
's upcoming kung-fu film are here, and there's no f*cking way you're going to say this sucks.
The Man with the Iron Fists
opens next month and as you'll see – it looks like we have a completely insane project here! Nothing to be surprised about, especially after you find out that
Quentin Tarantino
somehow stands behind the whole thing! Written by
RZA
and
Eli Roth
, this action-adventure tells the epic story of warriors, assassins and a lone outsider hero who all descend on one fabled village in nineteenth century China for a winner-takes-all battle for a fortune in gold. Or, if you prefer – The Blacksmith, played by
RZA
is forced to create elaborate weapons for a small village, and when a traitor threatens to destroy the village, he joins both warriors and assassins to protect their community. The rest of the leading cast includes
Russell Crowe
as Jack Knife,
Cung Le
as Bronze Lion,
Lucy Liu
as Madame Blossom,
Byron Mann
as Silver Lion,
Rick Yune
as X-Blade,
David Bautista
as Brass Body,
Jamie Chung
as Lady Silk and
Pam Grier
as The Blacksmith's mother.
The Man with the Iron Fists
opens on November 2nd, 2012. Click on the posters (thanks
EW
!) for a better view and let us know what you think about this movie!