Movie Trailers
Must Watch: New TV Spot For SKYFALL! (Updated With 10 Minutes Video Movie About Movie!)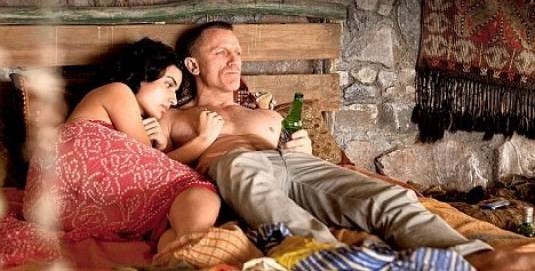 With pleasure…
Oh, that Bond, James Bond! We have another completely fresh TV spot for the upcoming
Skyfall
movie, this time with a little warning:
Bond is back!
 Sometimes I wonder what else can they possibly say about this guy when we already know every single thing about his life. Or, we don't? Well, ok, let's just use our imagination then. I also recommend you to check out the second video from this report for more details, interviews and scenes from the movie! I guess we all share the same feeling about
Sam Mendes
' latest project – it looks awesome. And when I say
awesome
, I mean –
Daniel Craig
looks awesome as Bond in this 23rd adventure in the longest-running film franchise of all time. This time, his loyalty to M is tested as her past comes back to haunt her. As MI6 comes under attack, 007 must track down and destroy the threat, no matter how personal the cost. Beside great-looking Craig,
Skyfall
also stars
Javier Bardem
,
Judi Dench
,
Naomie Harris
,
Berenice Marlohe
,
Ralph Fiennes
,
Albert Finney
,
Ben Whishaw
,
Helen McCrory
and
Ola Rapace
. You already know, but I will once again remind you that the whole thing opens on November 9th, 2012!