Movie News
The Muppets Sequel won't Have Jason Segel, Walter will Return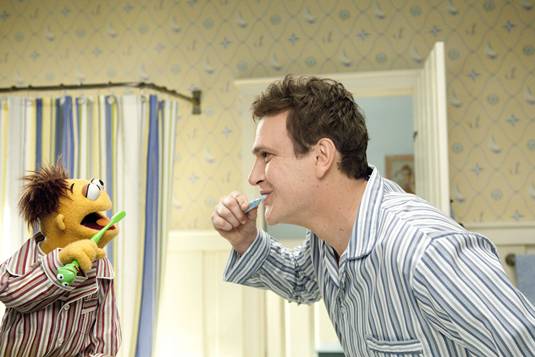 Nicholas Stoller,
who is penning the sequel with The Muppets director
James Bobin
, assured
Vulture
that Walter is coming back. As you probably already know, Jason Segel's character Gary won't return for the sequel. Stoller said:
He is not making a cameo. He is heavily involved in the story.
At the premiere for the R-rated rom-com The Five-Year Engagement, which The Muppets co-writers Jason Segel and Nicholas Stoller are currently promoting, Stoller also said:
Walter is coming back. Come on, you saw the first one, right? The arc of the story was, 'Am I a man or a Muppet?' Gary chose 'I am a man.' So if you were making something called The Mannets, Gary would be in that. Walter chose to be a Muppet. He realized he's a Muppet.
But it would be a smart move to shuffle him into the supporting players and put Kermit back in his place. Following this idea, Stoller won't focus too heavily on the newest character:
It's in the early stages, so everything could change, but right now it's a Kermit-centric story, as a lot of the original movies were.
If the script comes together over the coming months, The Muppets 2 will come out during 2013, perhaps around the holiday season. Stay tuned. [youtube]http://www.youtube.com/watch?v=-WWWTW1P8rQ[/youtube]