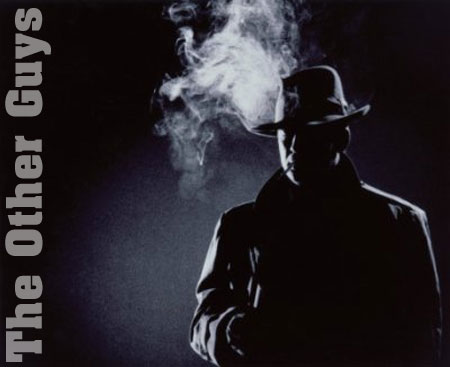 Principal photography begins today on Columbia Pictures' action-comedy "
The Other Guys
," starring
Will Ferrell
and
Mark Wahlberg
. The film is directed by
Adam McKay
(Step Brothers, The Procedure, The Landlord) and written by Adam McKay & Chris Henchy(Land of the Lost). The film is a co-production between Gary Sanchez Productions and Mosaic. Adam McKay, Will Ferrell, Jimmy Miller, and Patrick Crowley produce. David Householter, Chris Henchy and Kevin Messick are the Executive Producers. Jessica Elbaum and Josh Church serve as Co-Producers. Set in New York City, "The Other Guys" follows Detective Allen Gamble (Ferrell), a forensic accountant who's more interested in paperwork than hitting the streets, and Detective Terry Hoitz (Wahlberg), who has been stuck with Allen as his partner ever since an embarrassing public incident with his quick trigger finger. Allen and Terry idolize the city's top cops, Danson and Manzetti (
Dwayne Johnson
and
Samuel L. Jackson
), but when an opportunity arises for the Other Guys to step up, things don't quite go as planned. McKay said,
"Though Will and I no longer speak, I still love making movies with him. Will it be tense on set? Absolutely. But fortunately Mark Wahlberg and I have formed a friendship based on our mutual problems with Will. So that's good."
The cast includes
Eva Mendes
as Sheila, Allen's incredibly plain wife;
Michael Keaton
as Captain Mauch; and
Steve Coogan
as billionaire investment banker David Ershon.
Ray Stevenson,Rob Riggle, Damon Wayans, Jr.
and
Lindsay Sloane
round out the supporting cast.
Sir Oliver Wood
serves as the film's Director of Photography, with
Clayton Hartley
acting as the Production Designer. The film is edited by Brent White. Costume Designer is Carol Ramsey.