Movie Photos
THE PRICE OF SUCCESS: 25 Pics, Trailer & Poster!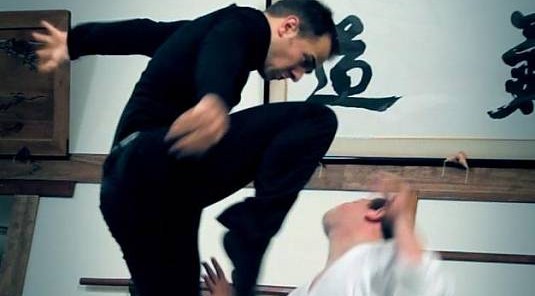 The Price Of Success
is an upcoming martial arts film which comes from director
Fabien Garcia
, and is all about… well,
Shaolin-trained
kung fu actors. Make sure you remember this title, 'cause (as you're about to see in the rest of this report) – the whole thing looks great! 25 new photos, an official trailer and poster are waiting for you, head inside to take a look… Written and directed by
Fabien Garcia
, the movie revolves around Shaolin-trained kung fu actors who will (obviously) have to fight (like crazy) in order to survive a living horror movie…
Here's the official synopsis:
When a team of Shaolin-trained kung fu actors is about to get their break in Hollywood, a mysterious and sadistic Director forces them to run a gauntlet through Los Angeles. The Director films their every move as they prove their prowess by provoking a rogues' gallery of underworld thugs and martial artists…
[youtube]http://www.youtube.com/watch?v=M57iTTK7Swk[/youtube] Beside Garcia, the rest of
The Price of Success
cast includes
Laurent Buson
,
Didier Buson
,
Jess Allen
,
Dave Vescio
,
Adelyne Liu
,
Xin Sarith Wuku
,
Jose Rosete
,
Gray Michael Sallies
,
Davis Chong
,
Michael Antonio Griffith Jr.
and
Aoni Ma
.
The movie is still without an official release date, but you have nothing to worry about – with ever new update we'll be back. In the meanwhile, click on all these images (and poster) to enlarge & let us know what you think!