Movie News
Venice Film Festival Announced THE RELUCTANT FUNDAMENTALIST as Opening Film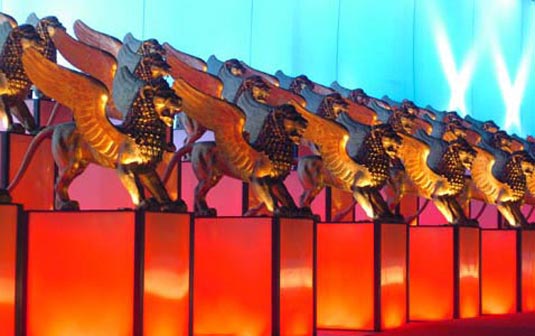 With just over a month until the opening ceremony, organizers of the 69th Venice Film Festival are ready to announce the list of showing films, in competition or otherwise. It was confirmed on Sunday that Indian film director Mira Nair will be opening the festival with her project, The Reluctant Fundamentalist.

Nair, who is the director behind 2004 Golden Lion nominee, Vanity Fair (with Reese Witherspoon), has already shown her work at the Italian festival – for five times already! Alberto Barbera, the festival's artistic director, has commented on the film saying it 'deals with topical issues' and Nair was 'inspired by profound ethical and moral reasons'. Sounds interesting, all right.
Riz Ahmen stars as a Wall Street worker who becomes torn between his love for his native country (Pakistan), his dreams and aspirations and a hostage situation. Of course, like many films recently, this is based on a book which has been translated into 25 languages – so some may know the story, while others will be surprised.
The Reluctant Fundamentalist is set to open the Venice Film Festival on August 29th, 2012 and it also stars Kiefer Sutherland, Kate Hudson, Martin Donovan and Live Schreiber.