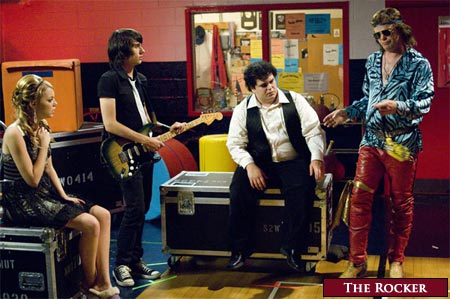 A brand new TV spot for the upcoming Rainn Wilson ("The Office") movie "The Rocker" has been released.

"The Rocker" is Robert "Fish" Fishman, the drummer for an eighties hair band. He's living the rock n' roll dream… until he is kicked out of the group. Twenty years later, the desperate rocker joins his nephew's band, "A.D.D.," finally reclaiming the rock-god throne he's always thought he deserved — while taking his much younger bandmates along for the ride of their lives.

"The Rocker" is directed by Peter Cattaneo ("The Full Monty") and is scheduled to hit theaters on August 1st.