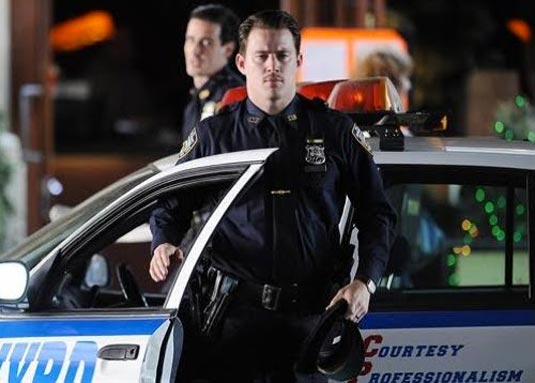 Check out the trailer for
Channing Tatum
's next film,
The So
n of No One.
The Son of No One
follows two friends (Tatum and
Tracy Morgan
) forced to face the consequences of a murder they committed — and got away with — 16 years earlier. Tatum's character Jonathan "Milk" White has gone on to a successful career with the police force and has a happy home life with his wife (
Katie Holmes
) and Child. Morgan's character Vinnie has kind of gone the other way. When Milk is assigned to the precinct where he grew up, his decade-and-a-half-old secret threatens to tear apart his life and his family. The cop drama also stars
Al Pacino, Ray Liotta,
and
Juliette Binoche
with
Dito Montiel
(Fighting) directing.
The So
n of No One will be released to theaters on November 4th, 2011.
The Son of No One Poster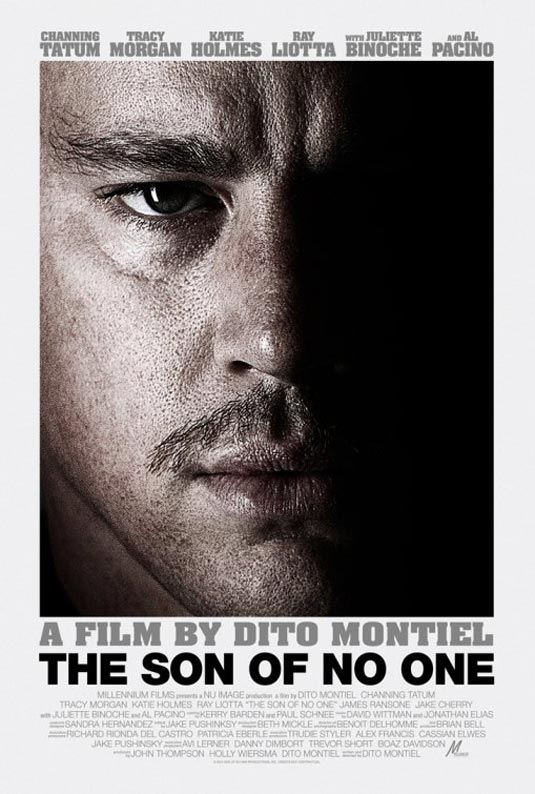 The Son of No One Poster