Margin Call
is
J.C. Chandor
's drama premiered last week at the
Sundance Film Festival
.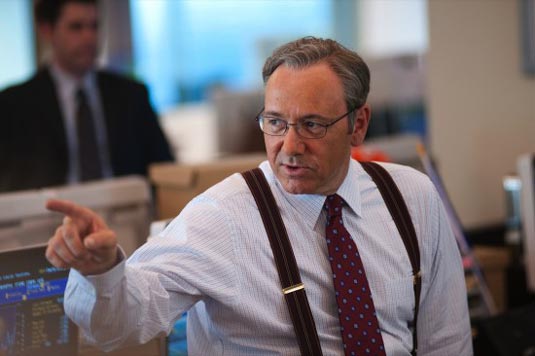 Movie has quite interesting cast that includes
Kevin Spacey, Jeremy Irons, Simon Baker
and
Zachary Quinto
. According to many reviews that's everything the movie has. But, that's enough (maybe!?) for LionsGate and Roadside Attractions to join together in order to acquire the distribution rights for it! Here's a little description: "Set in the high-stakes world of the financial industry, Margin Call is a thriller entangling the key players at an investment firm during one perilous 24-hour period in the early stages of the 2008 financial crisis. When entry-level analyst Peter Sullivan unlocks information that could prove to be the downfall of the firm, a roller-coaster ride ensues as decisions both financial and moral catapult the lives of all involved to the brink of disaster. Expanding the parameters of genre, Margin Call is a riveting examination of the human components of a subject too often relegated to partisan issues of black and white. Chandor's enthralling first feature is a stark and bravely authentic portrayal of the financial industry and its denizens as they confront the decisions that shape our global future."
Margin Call
was written and directed by Chandor.