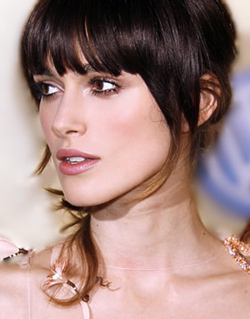 Hollywood re-title-mania! We already wrote about this upcoming project that will be directed by David Cronenberg, so basically, now we have to confuse you all a little bit by giving you the new title – A Dangerous Method.
Same movie, same story, same actors, and we have no idea what's wrong with that previous The Talking Cure, but ok…
In case you forgot our report about this one, we're right here to remind you. The film is based on the play The Talking Cure by Christopher Hampton, which revolves around a love triangle that develops between psychiatry pioneers Sigmund Freud and Carl Jung who both fall in love of Jung's patient.
And you should definitely remember the cast: Sigmund Freud is played by Viggo Mortensen, Carl Jung is Michael Fassbender and Jung's patient Sabina Spielrein is lovely Keira Knightley.
In the official synopsis part, you can find next description: "Overshadowed by portents of the coming wars, Zurich and Vienna are the setting for this tale of emotional vicissitude and intellectual debate.
The Talking Cure is an intimate picture of the birth of psychoanalysis and of two intense and inextricably interwoven relationships. Carl Jung uses Sigmund Freud's "talking cure" on Sabina, a young Russian hysteric with whom he will fall in love. Impressed with Jung's results, Freud anoints him his successor, but when Jung develops his own theories they part ways. Sensitive and intelligent, The Talking Cure illuminates the origins of one of the twentieth century's most influential schools of thought."
Production will start in mid-May in Vienna and Zurich with the theatrical release expected in 2011.
If you like this kind of "mind-games" than we're more than sure you'll be keeping an eye on this project. Who knows, maybe they'll decide to change the title once again? We don't mind, just give us hysteric Keira Knightley!