Movie News
Viggo Mortensen Replaces Christoph Waltz In The Talking Cure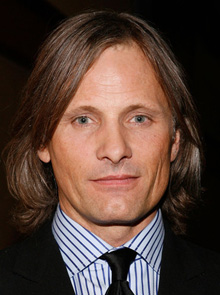 The Talking Cure
– it already sounds like a good title, especially if you know that story includes two very well known names like Sigmund Freud and Carl Jung. You had a chance to read about
this new project
, but some things changed in a meanwhile, mostly those that referred to a possible cast… For almost three years we knew the fact that
David Cronenberg
is more than interested in
Christopher Hampton
's play
The Talking Cure,
and was preparing it as his new project. But like we're all used to, in Hollywood everything changes within a minute, so did Cronenberg's plans, since he, in that time, became attached to
The Matarese Circle
. Anyway, there was a rumor that names like
Keira Knightly, Michael Fassbender
and
Christoph Waltz
, are going to be a part of it. We must admit that this could be very nice chance for Knightly, since she is going to play a disturbed young woman Sabina Spielrein, the patient.
"A beautiful young woman, driven mad by her past. An ambitious doctor on a mission to succeed. An esteemed mentor with a revolutionary cure. Let the mind games begin…"
At the time, Cronenberg seemed to have a fantastic cast lined up: Knightly on the one, and Christoph Waltz as Freud and Michael Fassbender as Jung on the other side. Unfortunately, great Waltz had to drop out in order to do
Water for Elephants
, since both movies are scheduled to begin a ten-week shoot in mid-May. Still, lucky news is that
Viggo Mortensen
is going to be Cronenberg's next Freud. Not bad choice, you'll agree, since they already worked together in
A History of Violence
and
Eastern Promises
. Just for a record, let us remind you that Christopher Hampton's
The Talking Cure
was first presented at the Cottesloe Theatre in London, in January 2003, in a production directed by Howard Davies, starring
Ralph Fiennes
as Jung,
Jodhi May
as Sabina Spielrein, and
Dominic Rowan
(replacing
James Hazeltine
) as Freud. So, in some weird way, it seems that when it comes to
Cure
replacements are kind of inevitable. We are more than satisfied with the cast, the story and the fact that David Cronenberg is in the director's chair, so we hope that you will also enjoy in this movie. Looking forward to see it soon!