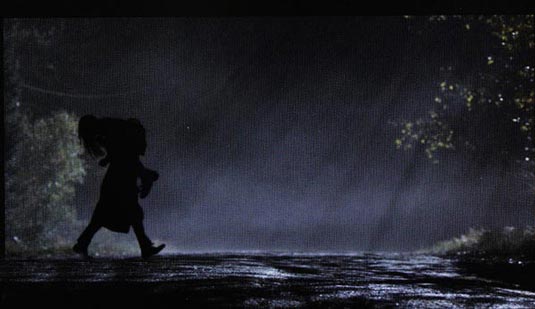 Image Entertainment has released the first poster for The Tall Man, upcoming twisting, shock-around-each-corner thriller directed by Pascal Laugier. Jessica Biel stars as Julia Denning, a nurse who will stop at nothing to find the mysterious man who abducted her child, and several others in her small mining town. Take a look at the poster below, featuring the ominous title character overshadowing the actress.
Synopsis:
"In an isolated, slowly dying mining town, children are vanishing without a trace – abducted, the townsfolk whisper, by a mysterious entity known locally as The Tall Man. Town nurse Julia Denning seems skeptical…until her young David disappears in the middle of night. Frantic to rescue the boy, Julia lives every parent's darkest nightmare."
The Tall Man comes to theaters August 31st, 2012 and also stars Jodelle Ferland, Stephen McHattie, Jakob Davies, William B. Davis, Samantha Ferris, Katherine Ramdeen, Kyle Harrison Breitkopf.