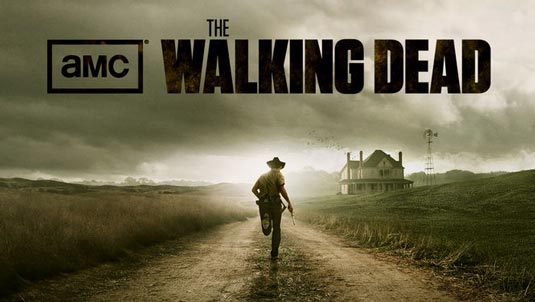 If judging by what we've seen so far, getting promoted to the position of showrunner on AMC's The Walking Dead series might not be the best career move for anyone.
As you probably know, both Frank Darabont and Glen Mazzara were fired after they finished the seasons they worked on. Chances are big that the trend of firing showrunners will continue.
The third showrunner who might be fired from the show will be executive producer Scott Gimple. The man who landed the 'lucky' job is credited with writing five episodes of the series along with the feature film Ghost Rider: Spirit of Vengeance. Wait… what?? We went from the guy who made classic films like The Shawshank Redemption and The Green Mile to the guy wrote wrote Ghost Rider: Spirit of Vengeance?
Sigh… I guess this means we'll have to wait and see what he's really made of. It will be a miracle if he lasts more than one season, and we can only hope that it won't be the downfall of the series itself. The Walking Dead returns to AMC from hiatus on February 10th, 2013 and here's the new TV Spot to whet your appetite: