Movie News
The Weinstein Company Nabbed My Idiot Brother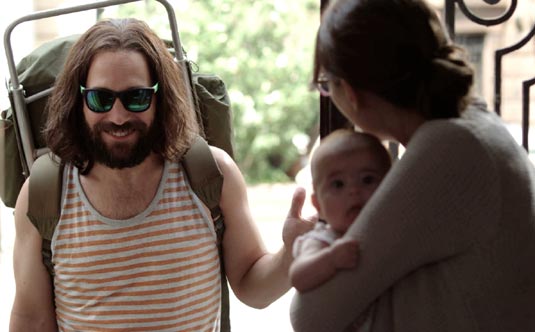 Check out the latest purchase from
Sundance Film Festival
– The Weinstein Company nabbed
My Idiot Brother
. We already had
a little chat
about this project, so you probably remember this interesting story, directed by
Jesse Peretz
. Guys from TWC already see this project as "fresh, funny and true, with sharp direction, terrific writing and a dream of an ensemble cast…" Let's check out the synopsis part once again: "Ned Rochlin looks for the good in every situation and in everyone, which often puts him at odds with the world around him – especially his family. Upon being released from jail for a stupid mistake, Ned is kicked off of the organic farm he lives and works on by his ex-girlfriend Janet who also insists on keeping his beloved dog, Willie Nelson.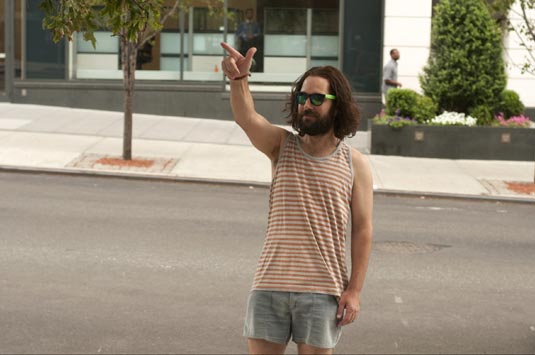 Having nowhere else to go, he turns to his family, three ambitious sisters and an overbearing mother. Ned crashes at each of their homes, in succession, and brings honesty, happiness and a sunny disposition into their lives. In other words, he wreaks havoc." Peretz directs from a script by
Evgenia Peretz
and
David Schisgall
, and movie stars
Paul Rudd, Elizabeth Banks, Zooey Deschanel, Emily Mortimer, Steve Coogan, Hugh Dancy, Rashida Jones, Kathryn Hahn, Shirley Knight, TJ Miller, Janet Montgomery
and
Adam Scott
. The Weinstein Company COO David Glasser said: "We're thrilled to have acquired My Idiot Brother. Not only is it a very clever comedy, it tells a story about the one subject that everyone, everywhere, can relate to: family. Our friend Ron Burkle was just as dazzled by the movie as we were, and partnering on this acquisition was an ideal opportunity to continue our business relationship." The company has teamed with mogul Ron Burkle to make the deal, so
My Idiot Brother
is the Weinstein Co.'s first buy of the festival.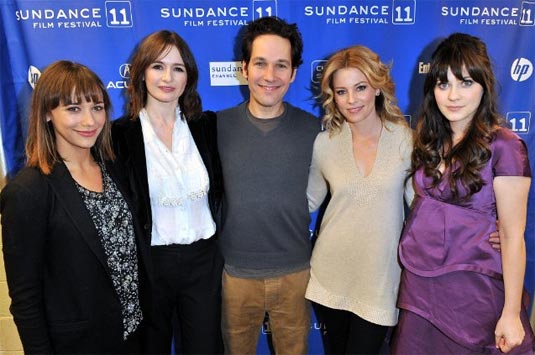 Rashida Jones, Emily Mortimer, Paul Rudd, Elizabeth Banks, Zooey Deschanel at Sundance Film Festival 2011