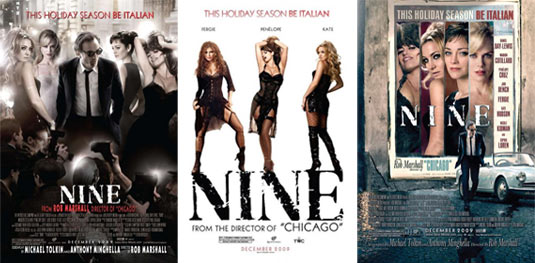 Check out the three newposters for the upcoming Rob Marshall's musical "Nine"
Rob Marshall's new musical following a film director named Guido Contini (Daniel Day-Lewis) who is in his middle age. He is trying to complete his next film. His main problem is that he has too many women in his life – Luisa (Marion Cotillard) his wife, Carla (Penelope Cruz) his sexy mistress, and Claudia (Nicole Kidman), his muse and protege.
The movie which also stars Judi Dench, Sophia Loren, Kate Hudson and Fergie is scheduled to hit theaters on December 25, 2009.

"Nine" movie poster

"Nine" movie poster

"Nine" movie poster