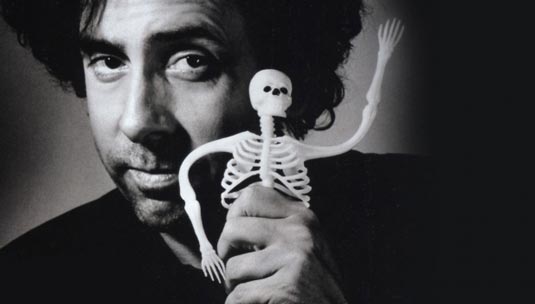 As
THR
confirmed,
Tim Burton
is now set to direct
Big Eyes
, a Weinstein Co. drama based on the relationship between Walter and Margaret Keane, and scripted by
Larry Karaszewski
and
Scott Alexander
. He will direct
Christoph Waltz
and
Amy Adams
, it seems, as they are in negotiations to play the couple. The two became famous in both the art and mainstream world for their popular paintings of big-eyed children in the 1950s and '60s. The drama centers on a decades-long 'war' between the two after their 1965 divorce – over who actually painted the pictures. Walter Keane compared himself to legendary painters such as Rembrandt, which insulted Margaret, who asked him for a "paint off" afterwards. A long, tedious court battle ensued, after which a judge finally ordered them to paint right there in court. Walter, you've guessed, lost and had to pay millions (although he continued to say he was the original painter). Ouch. Reminds me a bit of The War of the Roses, with Michael Douglas and Kathleen Turner, though with less deadly end… Big Eyes will again team Burton with the writers of one of his most acclaimed movies, Ed Wood. Karaszewski and Alexander were initially to direct the project in a version that would have seen
Ryan Reynolds
and
Reese Witherspoon
starring, but financing and scheduling never worked for that one.