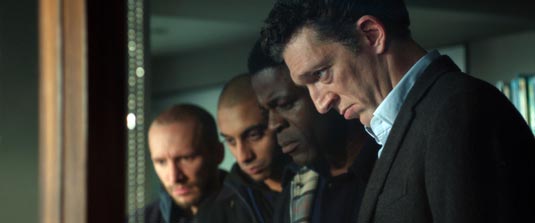 After the two yesterdays featurettes for Trance, one full of music talk follows up. Namely, director Danny Boyle and composer Rick Smith engage in a conversation about the music of the film (which is really good, from what I have heard so far). Check out this six-minute video and learn more about the score:
The two have worked together before – Rick Smith was behind the original songs for Trainspotting, The Beach, Sunshine and composed the opening ceremonies of last year's Olympic Games in London, which Danny Boyle also directed.
Trance hits the theaters on April 5th, 2013 and it stars James McAvoy, Vincent Cassel and Rosario Dawson.