Movie News
Tim Burton In Talks For BEETLEJUICE 2
The rumors of a Tim Burton-directed Beetlejuice 2 floating round for some time looks finally set to become reality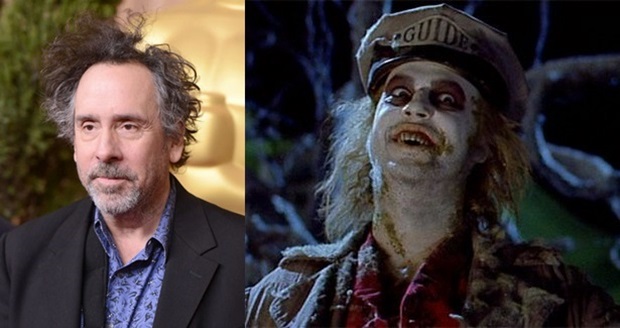 The rumors of a
Tim Burton
-directed
Beetlejuice 2
floating round for some time looks finally set to become reality. He's reportedly in talks to helm the sequel for Warner Bros. and with
Michael Keaton
willing to reprise his legendary role as the titular fast-talking, black-and-white-striped ghost.
Seth Grahame-Smith
and
David Katzenberg
wrote the screenplay, and are producing, as well, although no story details have been revealed yet. The Geffen Company will also produce the film. Since no production schedule has been released, a sequel to Burton's 1988 comedy will probably not be his next project, which will most likely be Fox-produced adaptation of the Ransom Riggs novel '
Miss Peregrine's Home for Peculiar Children
' instead, scheduled for release on July 15th, 2014. The original classic co-starred
Gina Davis
and
Alec Baldwin
as a recently deceased couple who haunt their former home. To scare away the new inhabitants (
Catharine O'Hara, Jeffrey Jones
and
Winona Ryder
), they enlist the help of Beetlejuice (Keaton), a 'bio-exorcist' from the underworld. Burton who most recently directed
Dark Shadows
is currently in post-production on
Big Eyes
, which is a biopic of artist Margaret Keane that stars Amy Adams and Christoph Waltz as her credit-grabbing husband. Meanwhile, Keaton is in the midst of a career renaissance, with roles in HBO movie
Clear History
, Alejandro Gonzalez Inarritu's comedy
Birdman
, the remake of
RoboCop
, and also co-stars in DreamWorks' tentpole
Need for Speed
.