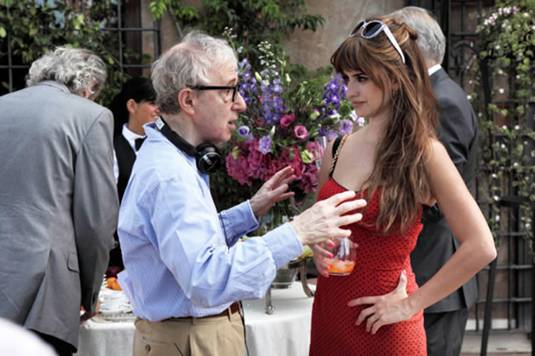 First we learned that what was once Nero Fiddled is now
To Rome with Love
and soon after we've got a new title, we've got our first official images. The film will be going by To Rome with Love not only in foreign territories, but worldwide since 'many international territories preferred a more globally understood name.' Nero Fiddled was a shortened version of the phrase 'Nero fiddled while Rome burned' referring to Nero, the Roman emperor, who has a reputation for playing the music while while his city burned around him. Let's go back to the
Woody Allen
's upcoming comedy that will be broken into four separate vignettes telling the stories of a number of residents and tourists and the romances and adventures and predicaments they get into. The stellar cast includes Allen himself,
Alec Baldwin, Roberto Benigni, Penelope Cruz, Judy Davis, Jesse Eisenberg, Alison Pill, Greta Gerwig
and
Ellen Page
. Allen's latest film is set to hit theaters on June 22nd, 2012 in limited release, but it will be in Italian theaters on April 20th.