Movie News
Todd Phillips Teams with the Duplass Brothers for MULE Adaptation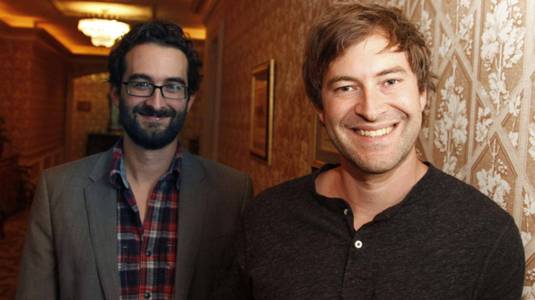 Jay, 38, is the one with the beard and glasses and Mark, 35, is the one with neither.
Jokes aside, their new movie is Jeff Who Lives at Home, a quirky and uplifting dramatic comedy opening on March 16th that stars Jason Segel.
Their biggest hit was 2010s Cyrus, starring Jonah Hill, Marisa Tomei, and John C. Reilly.
Of course, they are the Duplass brothers and Todd Phillips will team with them to adapt Tony D'Souza's Mule: A Novel of Moving Weight.
The Duplass brothers are a sort of indie version of the Coen brothers as they make modestly budgeted films for critics and audiences that shoot for laughs as they explore serious themes, so Phillips made the right choice of hiring them.
The project also boasts two things familiar to Phillips: the open road and drugs, telling the story of a young couple who turn to trafficking marijuana for money when they are hit with the double whammy of an unexpected pregnancy and economic downturn.
Phillips is currently working on a third installment of The Hangover series and he's also producing the remake of the Danish comedy Clown for Danny McBride.
Check out a trailer for the original novel.
[youtube]http://www.youtube.com/watch?v=KMa0jOijtx4[/youtube]