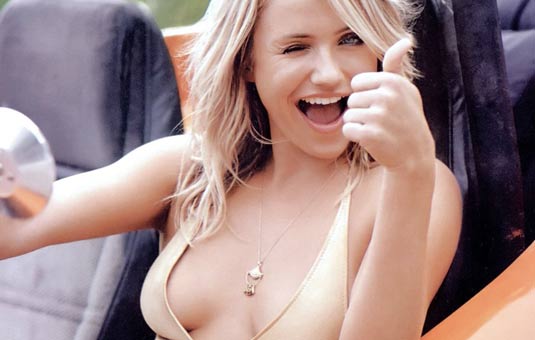 Tom Cruise will probably do the 20th Century Fox action comedy formerly titled "Wichita" as his next film.
Cameron Diaz will also star in this movie that will be directed by James Mangold ("3:10 to Yuma," "Walk the Line," "Kate & Leopold"). Apparently, both Cruise and Diaz approved the script, and their negotiations with Fox are in the "advanced" stage.
Recent rewrites to the script were done by Scott Frank. Mangold is presently rewriting the screenplay with Laeta Kalogridis ("Shutter Island").
The story follows a secret agent (Cruise) who finds himself coming into and out of the life of a single woman who has had terrible luck with men.
Chris Tucker and Eva Mendes were attached last year along with director Tom Dey, but that combination was unsuccessful.
Cruise and Diaz appeared together back in 2001's "Vanilla Sky," US version of "Abre Los Ojos" (1997) directed by Alejandro Amenábar.
Fox has not officially dated the picture, but the studio hopes to release the film in the summer of 2010.