Movie News
Tom Cruise to Star in "Top Gun" Sequel?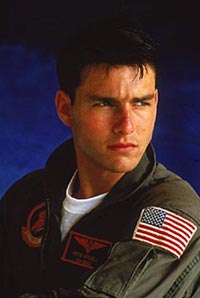 Tom Cruise
is set to reprise his role as the world's most famous fighter pilot for a sequel of "
Top Gun
".The actor has been asked to reprise his role as cocky fighter-pilot Maverick, 22 years after the first film. Hollywood writers have penned a script to take off where Maverick's reckless days left the trainee, testing the patience of his flying instructor. "The idea is Maverick is at the Top Gun school as an instructor – and this time it is he who has to deal with a cocky new female pilot," a source tells The Sun. Top Gun also launched the career of
Val Kilmer
, 48, who played Iceman.