Movie News
Tom Hanks in Kathryn Bigelow's Triple Frontier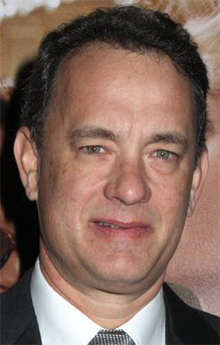 Tom Hanks has signed up to star in Triple Frontier. Surprised? Well, why?
We already had a little chat about the upcoming Kathryn Bigelow's movie, so you already know that some great names were involved in our reports, like Sean Penn, Will Smith, Javier Bardem and Christian Bale.
But, at this moment, Tom Hanks is the only one who's officially joined the project.
Triple Frontier (or, now called Sleeping Dogs) is described as "an ensemble picture set in the notorious border zone between Paraguay, Argentina and Brazil where the Igazu and Parana rivers converge – making 'la triple frontera' difficult to monitor and a haven for organized crime."
Hurt Locker Oscar-winner Mike Boal is in charge for writing, while Charles Roven will produce the whole thing.
Producer Roven said: "Tom Hanks is starring in the film and we're looking to cast other roles. We're hoping to start shooting the movie sometime in mid-March."
On the other hand, no release date was announced, but we guess that late 2011 could be just the perfect time for the movie.
However, Tom Hanks is quite busy these days, he's currently attached to an adaptation of Extremely Loud and Incredibly Close and the Wachowski Siblings' adaptation of David Mitchell's Cloud Atlas.
His next film is Larry Crowne, which he also co-wrote and directed and is set to open on July 1, 2011.