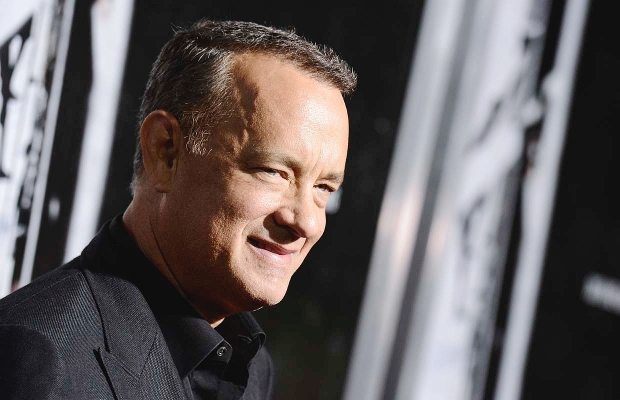 Oscar winner Tom Hanks, famous for his hard-hitting dramas, said in a recent interview with Showbiz 411 that he would play the villain in Batman vs. Superman or even The Flash.
So far there has been speculation on who might be the new comic book bad guy with names ranging from Bryan Cranston to Mark Strong, but could Tom Hanks have a shot?
While promoting his latest drama, Captain Phillips, the beloved actor expressed interest in starring in a superhero movie as a superhero or a villain:
No, [it's not a choice], they don't ask me and I keep trying…Come on, I can do it [laughs]. Let me play a bad guy, let me play the bad guy against Batman. I'll do anything, come on! Call me. They've never asked. What do I have to do? God, I want to throw a shield at somebody. I want that. And I don't want to play the guy in the suit who tells the superheroes what's going on, I don't want to be that guy. 'Well, you know Batman…Captain America, Iron Man, here's what we've discovered.' I don't want to be that guy. I want to get in there, I want to play The Flash or something like that. They'll never give me a chance.
Frankly, I'm surprised it hasn't happened yet as he does seem incredibly eager to play either a hero or a villain and Marvel and Warner Bros are all about unusual choices. Perhaps the Flash is quite a stretch, but who knows, Hanks is not too old to play Doctor Strange.
Check out the interview embedded below via CBM.
Meanwhile, director Zack Snyder's Man of Steel sequel, which comes to theaters July 17th, 2015, will reportedly begin production of some scenes this weekend in L.A.
The Flash movie is still in development for a 2016 release date.
Have a suggestion which superhero or supervillain would the 57-year-old actor be right for?