Movie News
Tom Hardy Attached to SPLINTER CELL Adaptation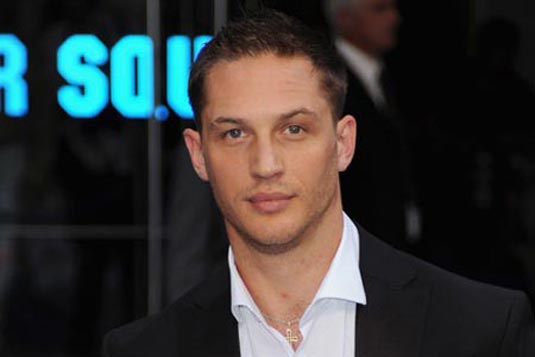 After reports that screenwriter Eric Singer would be adapting the popular Ubisoft game, Tom Clancy's Splinter Cell for the big screen, now the talk is that none other than Tom Hardy is attached to star, according to Variety. He will play special operative Sam Fisher, the main (player) character of the video game franchise that has its seventh installment releasing next spring.
The project is not yet set up at a studio, but Ubisoft had some talks with Warner Bros. and Paramount. Moving forward, Ubisoft presumably looks to keep a majority of control over creative development, as has become characteristic of the company since its Prince of Persia feature adaptation. Hit the jump for more.
This could possibly kick-start a movie series of its own, being the second big score after news that Michael Fassbender would be starring in their Assassin's Creed adaptation. Here's what Ubisoft Motion Pictures CEO  Jean-Julien Baronnet had to say of the recent developments:
"Tom Hardy is currently one of the biggest talents in the film industry, and he has a phenomenal ability to take on complex and varied roles with his broad range of acting skills. His involvement in the 'Tom Clancy's Splinter Cell' movie is exciting news for movie and video game fans alike. Meanwhile, Eric Singer is one of the most talented writers of the moment, and … we're confident he'll bring a fresh approach and create a thrilling story … while still respecting all the codes and traditions of the franchise that are so important to fans."
Hardy, who is currently filming Mad Max: Fury Road, has been offered a bunch of roles lately, though he might turn them all down in order to rest from blockbusters a little. Among them are the Dennis Lehane adaptation, Animal Rescue, Doug Liman's Everest, as well as two anti-poaching projects that Hardy will have a hand in producing.